Visionary companies aren't built on borrowed talent.
They carefully pick their teams from across the globe. We make it:
simple,
fast
and
cost-effective
.
Contact Us
What's better than hiring offshore freelance talent all over the place?
Building with people:
Who Care
Exhibhit Obsessive Ownership
Share your love for your product
Work out of the same office
What? Can remote teams and inhouse co-exist?
Global Talent + Collaborating in the same room
=
Magic!
Cmon! Take the red pill.
How we work?

Free Evaluation
by one of our engineering leads
A structured start means a better business. We evaluate all of your resource needs, your velocity, capital and output.

Get started instantly
with no hassles
In less than 30 days, you will have a team that is prepared to get things done. You won't have to deal with recruiting, arranging logistics and infrastructure, or drafting up contracts.

Spend a fraction
of what you pay
Looking to setup a team under a budget? We got you covered. We build more than just teams.We take the time to get to know you and your business so that we can recommend the most cost-effective solution for you.

Scale up or down
per business needs
Your team can be as simple or sophisticated as you need it to be. It's important to us that you have the flexibility to adjust your workforce as your company grows and changes.
Long-term commitment to your vision?
Your hiring shouldn't look like
flings.
Get started, join the family.
Get Started
Many Ingredients
Any Recipe
Served Hot
We cater to all needs.
Test an idea

Digital prototyping

Minimum viable product development

Experiment a new feature in your existing product
Build products

End-to-end product development

Incorporate a new feature

Reconstruct your current product
Grow endlessly

Product scaling

Product-market fit

AI & machine learning
Support & assistance

Code and UX audit

Developers on hire

Full-scale product refactoring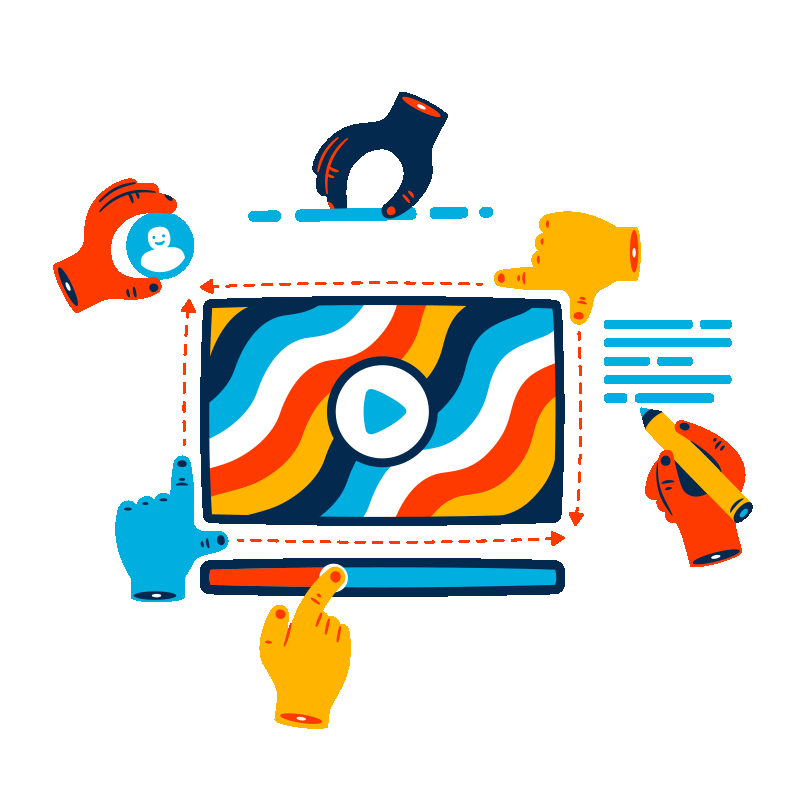 We're the
best in the business
Governments, Start-Ups, Scale-Ups. 200+ Clients.

ApnaComplex
ApnaComplex is one of the top 3 apartment management softwares of India, with more than 500,000 homes across 83 cities. With Pods Studio they have enabled a
powerful set of intra-apartment interaction modules
to make communication between residents, committee members, and staff an absolutely seamless and hassle-free experience.

Argus
Argus News is one of the fastest growing news channels of India. Using Pods Studio's team, Argus News built its website, Android and iOS apps plus a central content management system along with all engagement features within a span of 3 months. Argus now serves a
traffic of over 500K monthly users
using its technical properties powered by Pods Studio.

LHN Group Singapore
LHN takes industrial, commercial, and residential spaces that are not being used to their full potential and transforms them into spaces that can be used. Pods Studio has collaborated extensively with LHN to develop their property management systems, which have been instrumental in the company's efforts to
acquire and retain their customers.

Nestaway
One of the largest co-living businesses globally, home to over 100K tenants across 10 major cities. Nestaway built its tenants platform 'Nesties' with Pods Studio, creating a beautiful co-living experience for its members.
Nestaway's NPS ratings shot up significantly within just four months of launch.

Pharmeasy
PharmEasy today is India's leading and most trusted online healthcare aggregator in the country. Pharmeasy's 'PE Care' initiative, which aims to bring the company's customers together to collaborate on improving healthcare,
was successfully experimented with and piloted in partnership with Pods Studio.

Moengage
MoEngage is an insights-led customer engagement platform for the customer-obsessed marketers and product owners. MoEngage has been able to successfully build a platform with the assistance of Pods Studio, which will improve the level of knowledge and support provided by MoEngage. Now, their
customers can find information and get assistance in a matter of seconds.

Govt. of Odhisa
Odisha state aims to bring the alumni together to improve its educational infrastructure. Using Pods Studio's technology, Odisha govt built the MoSchool app which could
catalyze reaching over a million alumni
to fund the initiative. The app has
replaced WhatsApp
for all interactions between alumni, schools, and the administration of the state.

Darwinbox
Darwinbox is recognized as one of the most preferred human capital management SaaS product companies in the APAC. With the assistance of Pods Studio to increase customer engagement and provide better support to their customers. Their community is the one-stop shop for support, hosting knowledge & resource centers, release updates, and product ideation powered by a universal search that
helps customers find any information in a fraction of seconds.
Solid results.
Every. Single. Time.
Join the Family